Ref:
Date:
Location:
Photographer:
Ref:
Date:
Location:
Photographer:
Blog
Welcome and thanks for coming to see what Charlotte Machin Photography is up to. I am able to share more of my pictures and thoughts here than elsewhere on the site, so I hope the posts will give you more of an idea of who I am and how I operate. Warning: they may or may not necessarily just be about photography...
MIXING IT UP
12/06/15
Ahh, another reason to love my job: I can sometimes combine it with eating very good food. Louise asked me to take some shots for her publishing company, 'Poach my Lobster' which will be promoting her first cookbook, 'The French Home Cookbook', at Divertimenti every Friday from June 19th 2015. We had a really fun day of cooking. I was given a private demonstration of a Roquefort, Walnut and Raisin Cake. And then ate some. Lucky me! It was delicious! I left fat and happy. If you would like to be in the same state, take a look at www.facebook.com/PoachmyLobster, poachmylobster.com or, very soon, on divertimenti.co.uk.
#poachmylobster #thefrenchhomecookbook #cookingdemonstrations #foodphotography #divertimenti

ASPIRE A-Z OF PHOTOGRAPHY AND BUSINESS COURSE, CUMBRIA
20/01/15
I have been feeling the need to push myself with my approach to a family shoot: to have more confidence in helping a client or directing them with what to wear/do/go where I think would be better for the light and so forth. And moreover, I really felt a need to work out where I was going with the business and to fine tune the marketing side of things, so I booked myself on to a highly respected course in Cumbria at the beginning of December. The
Aspire course
helped with all of this in just four days. The other fantastic thing, apart from the huge amount of ideas and inspiration you take away from this course, is that you are with a small group of like-minded photographers with whom you create a network. I had a great group (you all know who you are!!) and it's really lovely to have kept in touch and we are still all helping each other with ideas and knowledge. I do feel that this is so necessary with the isolated nature of being a photographer. One of the four days was a shoot which our brilliant trainer, Andrea of
Pink Lily Photography
took. It really showed us how you need very little apart from great light and an eye for a scene and what's in it (ie the clothes and the backdrop) to create a harmonious and beautiful picture. But that these things are ESSENTIAL. Here are the results!
THE CALM AFTER THE STORM
08/01/15
The day after a VERY soggy bonfire night, the skies cleared and my goddaughter and family (and me!) went for a walk in glorious sunshine. We walked across the fields to the lovely village of Cuckfield in West Sussex to have lunch. We met horses along the way and the 'chocolate tree' gave forth more chocolate coin plumage (how magical the Sussex trees are…). As I happened to take quite a few photos and it was all rather idyllic, I thought I would do a little post to tell the story of our walk. I chose to edit them in a more whimsical way – without, hopefully, overdoing it. I don't normally use filters, but I wanted to somehow capture the memory of childhood. For me, this was the 1970s look that film cameras produced. I hope you like the results…
FAREWELL TO ISLINGTON!
26/08/13
This shoot was a bit of a cheat really as it was for very good friends and on my doorstep – where they are moving from imminently. But I did realize during the course of the shoot how very photogenic the Georgian architecture of Islington is and how I need to procure more sessions around here!! We kept the girls moving so that they didn't get bored and so had a fun tour around the streets and ended up in Highbury Fields for a picnic and bubbles. Family photo shoots are just so much easier when the weather is good!
WIMBLEDON WEDDING
13/07/13
I was totally excited about this wedding as it was in the most beautiful house in Wimbledon. It turned out to be THE hottest day of the summer, and we didn't do that badly for good weather. The first task for me was to park my car and then walk across the common to where the ushers were having their lunch. By the time I got there I was definitely not someone you'd want to hug and could have done with sitting in a cold bath for a bit, but had to march back to the house to photograph the bridal preps. This was thankfully very relaxed and the family were incredibly hospitable and easy. Full marks to the bride for being so very chilled and being in a close-fitting dress in a large church. And of course to all the men in their thick suits – how DO they do it!? The reception was so fantastically English in the garden back at the house: tea cups and saucers were laid out and there was a nautical theme to represent the groom's love of sailing with rope around the cake and small boats on the tables. The bride and groom danced all night and then had to think about getting to Africa where they were to spend the first chapter of their married life for a work posting….. Amazing. Wishing them very well with this adventure and all the others to come!
WEDDING AT ISLINGTON TOWN HALL
07/06/13
My first ever local (Islington) wedding! Except, interestingly, it was for a couple who live in Germany. We did a lot of emailing beforehand and I'm so delighted that they took a chance on me. They were brilliant to work with. And it felt rather decadent to be able to 'walk to work'. Islington Town Hall has a wonderful atrium and staircase and great 1930s windows all of which make a fabulous backdrop. It was nice that it was just close family and friends and I felt very privileged to be present and snapping away at such an intimate ceremony. I was quite sad when the bride and groom got into their cab off to the next part of the celebrations – only two hours and then they were off to the next part of the celebrations. It's a funny thing being a photographer…!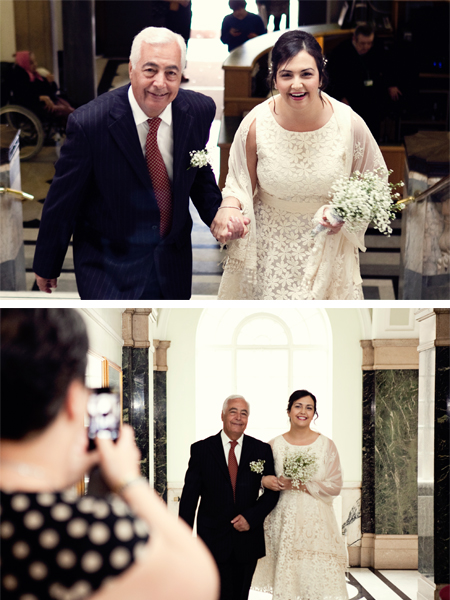 SECRET SHOOT IN KENT
22/05/13
I did a secret, spontaneous shoot down in Kent for the 40th birthday present for the husband of the couples' three boys. I raced down one weekday afternoon and we photographed the boys after school and before daddy got home from work. There was a particular vision in mind which was to be able to make up a 9 aperture frame (my new favourite product) with three photos of each son. I love this idea and having lots of different expressions of one person. I think it's a great way to present photographs and to show different sides to someone's personality in one frame. Here are the pictures that we used....
WEDDING PARTY IN BRIXTON
23/03/13
I found myself in Brixton at a wonderfully intimate, home-based wedding party. The couple were married a few weeks before, and now were celebrating with all their friends. I was asked to document the evening and in particular the family – the older generation and their new baby boy. A local band had been called upon to play some fabulous latin American music. It was brilliant having the club 'at home'! It was a very jolly affair with some delicious food from https://www.facebook.com/Ledelicorner. If some people hadn't shown enthusiasm for dancing up until then, they had no choice at this stage!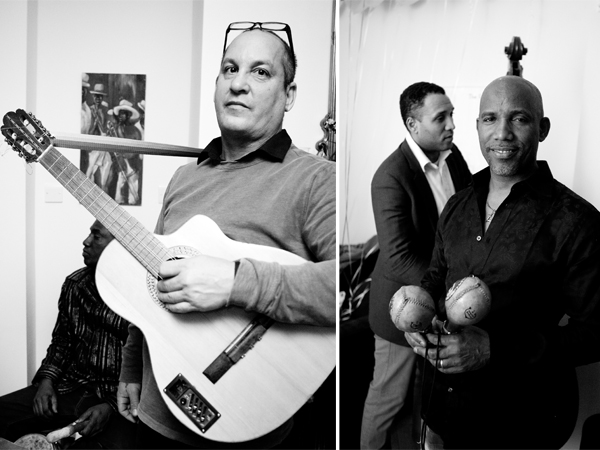 WE ARE FAMILY
09/03/13
Having four children of various ages to coordinate can be quite challenging so it can be easiest to contain everyone on a sofa or a bed orrrrr: an empty bath! Today's family had a bit of an age gap between the two older children and two younger children, and on top of this, they are very different characters. I made sure that we got a few shots of the family together at the beginning, which was definitely a good move, and then we concentrated on the different combinations of siblings and parents. We tried to take photos of each of the children in the environment of their own rooms, as well as elsewhere in the house. What was really lovely was to see the different dynamics between all the children and the adoration of the younger ones of the older ones. Very sweet!
CHARITY AUCTION PRIZE SHOOT IN WINCHESTER
11/11/12
I offered a prize of a family photography session as an auction prize for a charity event to raise money for the Micheldever and Stratton Preschool (http://micheldeverpreschool.org.uk/) and Sebastian's Action Trust (http://www.sebastiansactiontrust.org/index.php) – a very worthy cause to help very sick children and their families to enjoy respite holidays. The shoot was won by a family of four children based in Winchester (as was to be expected). So I tied in seeing a friend in Winchester on the Saturday and made my way to the clients' house on the Sunday. The children were absolutely brilliant and I really enjoyed photographing them. And just when we were going to call it a day, we noticed that the light was looking amazing, so we went outside again for round two. I'm really glad that we did as we captured some great moments with the beautiful colours of the garden as the backdrop.
RAIN, RAIN GO AWAY
19/10/12
Luckily for me, there haven't been many times that I've been scuppered by rain on a shoot. But it just so happened that on this day in October the sluice gates of heaven were wide open. So the three children on this occasion were treated to my indoor entertaining skills (!!). I had brought with me some plastic gunk that you blow up to be a balloon by way of a tube. I remember seeing this stuff for the first time during my first ever holidays abroad in Sardinia, aged 10. I thought it was completely brilliant. So after a bit of puffing through a tube to blow up horribly smelly goo into a balloon and some general game playing and piling apples up, we did pop outside for a token snap in wellies and umbrellas. The kids were all very game as it really was filthy weather. Then back inside for toast and tea and 'truth or lie' (a made-up game which was intended to make sure that they sat on the sofa for a little while). However, the most fun seemed to come at the end when mum dragged them around the floor on a blanket with cushions on as if they were in a mobile bed. This a) kept all three of them close together and b) made them laugh. A lot. Clever mum!
GEORGIE AND TOM'S CHRISTENING
07/10/12
We were completely spoiled at being invited to a christening at Westminster Abbey. What an utterly stunning setting. We were also treated to a divine tea at the Cellarium Café in the part of the Abbey where the monks used to keep their food and drink. Having never actually been inside the Abbey I was totally over-awed by its splendor and vastness. If you have never been because you always think that it's something the tourists do (as I did), then I highly recommend it. Both Georgie and Tom were being christened so it was quite a party. Luckily there was enough cake for all of us since they had a cake each. Phew.
CORY AND JONNY
29/09/12
Well, HOW convenient: the hotel where we all got ready was right next to the church, tucked away in the City of London. The bride, again, seemed remarkably relaxed and looked absolutely beautiful in her veil of gorgeous antique lace which she had had customized for the occasion. Another fabulously personal wedding, this one's major focus was on music, from the piece from Brahms' Requiem sung by friends and conducted by the best man/brother of groom during the signing of the register, to the karaoke during the evening celebrations. And, true to the bride and grooms' characters, lots of surprises along the way such as drinks on a boat from the Tower Millenium pier (even managed to get a free ice-cream from the ice-cream van) and a song written, played and sung by the groom set to 'Candle in the Wind'. All great fun. And the best thing was the bride and groom were LOVING it. As they say, a picture is worth a thousand words…
EMILY AND ALEX
22/09/12
I seem to be very lucky with the brides I work with as they have all been incredibly relaxed and easy to work with, as was Emily on this rare bright day in September. Due to the weather leading up to the day, I had envisaged a bride in wellies, but we were very fortunate that it was dry. The whole day had a wonderful feeling of homeliness and happiness. The setting was the garden of Emily's family where Oasis Events created a lovely marquee that incorporated the existing landscape of the garden in the layout. http://www.oasisevents.co.uk/index.asp. The village, conveniently, has the most glorious church – quite an unexpected piece of architecture in a smallish Nottinghamshire village. Many speeches and many laughs and lots of carousing on the dance floor created an all-day, all-night party atmosphere. Most of all there was a very strong sense of affection for the bride and groom from all of their friends and family.
CHRISTENING IN SUFFOLK
15/09/12
A very jolly weekend of a family shoot on one day, a dinner in the evening, and the next day a christening. I think the sort of weekend the host family enjoy best: hugely sociable, with much food and wine! The older girls were fantastic models and just BRILLIANT with their new little sister who clearly adores them. So with all these important ingredients (including, MAGICALLY, the sunshine) it wasn't difficult to get some very lovely, happy photographs.
LAST FLING IN LONDON
31/08/12
I am flabbergasted that given that the Allans were leaving to start a new life abroad in approximately 3 days I was slotted in to take some photographs of them all. I'm glad we managed to as it was a lovely sunny day. The shoot was a present from friends to congratulate them on the arrival of their son and to provide them with a record of the event, but we kept putting off the date until he was walking. I hope the shoot provides them with some memories of their time in Clapham and that their move is the start of an exciting new chapter in their lives.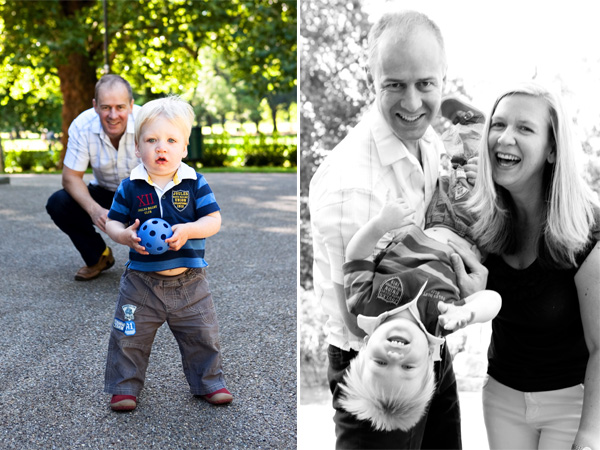 RHOSNEIGR JAPES
18/08/12
Unsure of the weather in Rhosneigr, I ended up doing several 'mini shoots' for the Marsh family by arming myself with the camera on all expeditions. The RBA organized its annual 'tide race' in which teams dig a large sandcastle with as large a moat as possible around it. The idea is that you stick the lightest person in your team on top of the sandcastle, and as the tide comes in and sloshes around the castle, gradually the fortresses will erode and the person atop will get wet feet. The last person to fall in to the remains of their hard work, wins. Another occasion took us off to the rockpools to find shrimps and crabs. Fortunately we were not disappointed and a gnarly, black crab was found, much to the delight of little Alice! So, the usual Anglesey fayre, but captured on behalf of the Marshes. Hope some are fit for purpose…
RHOSNEIGR'S RESIDENT SOPRANO
17/08/12
Soprano, Nicki Kennedy (www.nickikennedy.co.uk), wanted some updated promotional photographs, so we combined a family shoot with some head shots on a drizzly and windy day on the isle of Anglesey. Everyone was in holiday mode, so it was great fun and very casual. Our schedule was so organic that we 'sort of' ended up at the new restaurant, 'The Oyster Catcher (http://www.oystercatcheranglesey.co.uk/index.shtml), which was an unexpected bonus. Thank you to all of you for the lunch – good job we did the shoot before it is all I can say!
FAMILY SHOOT IN SOUTHWEST LONDON
29/07/12
For the Gentleman of the House, a (surprise) 40th birthday present of a shoot of his girls, commissioned by his good lady wife. Although in the end it wasn't a surprise. Having been terrified of being held up due to Olympic mayhem, I arrived rather early on a Sunday morning to find that the household were still rising themselves having BEEN to the Olympics the previous evening. All things considered we managed to get some lovely shots of the girls and to keep going for a pretty long time. It was a lovely, lazy Sunday. Thanks for letting me hang out with you all and for my Sunday Lunch!! Am still coveting your lovely quilted jacket, Jane…
MY LITTLE SHOES product shoot
11/07/12
Mylittleshoes.com create their own designs for their beautiful, soft footwear for babies. I spent a lovely afternoon in the sunshine shooting their summer collection and being fed cake and tea. This new venture of Julia and Annabel was borne out of the frustration of not finding good value, good-looking shoes for babies. We focused on using the surroundings of the pretty English country garden – and also home to the business - to showcase the products. There were several children cycling and playing and using an oversized cardboard box as an obstacle course, a kitten skulking around trying not to be caught in the children crossfire, gazebos blowing around, all adding to the feel of the brand! And then we ended the day with a cheeky shandy on the terrace. Yes, I am hankering after the country life and can totally see the draw of the 'kitchen table business'……
21st PARTY ON THE THAMES
06/07/12
Another lucky evening of weather: Charlotte's party was on a boat on the Thames and as everyone was congregating to go on board, the sun came out. The venue made for great photo opportunities with the whole of the Thames as the stage set. Nick Crown (www.nickcrown.co.uk), the magician, created some, well, magical moments – both with his tricks and with the expressions he conjured up on everyone's faces. The party itself was just great. There was something happening every hour. The most surreal moment was everyone doing the Macarena on the mid-deck with disco lights flashing as London swept by… just hilariously brilliant. Thanks so much to Liz and Ian for including me in the dining experience and to all the guests for being very compliant subject matters!
FLASH WORKSHOP IN LONDON
23/06/12
Having had a few jobs recently where a flash has been required and realizing that I'm really not very au fait with them, I decided to put myself on a crash flash course. I found a very (comparatively) reasonably priced one for one day in central London with a company called 36exp (http://www.36exp.co.uk/flash-photography-workshop/). Andrew led the workshop and provided us with a very patient and amenable model. We were run through the basics and shown how to use the flash with wireless triggers as well as on-camera. We were mainly based at a little church off the beaten track in South East London which provided a good variety of backdrops. Lovely group and Andrew was open to being bombarded with questions (and, importantly, able to provide the answers). I definitely came away feeling more confident in using the flash, which I think was largely to do with the fact that in such a small group (only 6 – very rare) we all had plenty of hands-on snapping. Thanks to Andrew for keeping the numbers down – and also taking us to the pie pub. Bonus!
Getting started....
I loved this one on the left using the zoom on the flash. We thought it looked like a fantasy world.
And finally - in the pub. One was using the flash and one using the daylight from the windows.
LIZZIE AND ROSE'S BIRTHDAY PARTY
20/06/12
At the Holy Trinity church on Brook Green, Rose and Lizzie were given a party for their 4th birthdays. Mr Marvel was on hand to entertain with Punch and Judy and balloon tricks and a real rabbit that everyone was allowed to stroke. The children were completely captivated right from the word go, and I must say I did rather enjoy the disco with bubbles at the end. Nothing like a good foam party. The piece de resistance (for me) was the Angel Cake with strawberries and cream. I would also like to say a personal thank you to Mr Marvel who subbed me the extra parking meter money I needed and refused to let me pay him back. I really recommend him for a stress-free party if you have more than a handful: www.mrmarvel.co.uk
ESSEX WEDDING June 2012
17/06/12
I assisted Philippa Gedge Photography on a wedding shoot in Essex a few weeks ago. The couple had chosen a beautiful house for the setting and decorated the marquee with serious amounts of lovely colour. The garden was one big playground with its trees and fountains and bridge and pagoda. The guest list was enormous and children were clearly most welcome. So I was in heaven. Just so many hilarious and sweet children to photograph. And fantastically, we had a very good day weather-wise. So thank you to Philippa for asking me along. A very easy and lovely person to work with – not to mention instructive! www.philippagedge.com
WEDDING IN WEST LONDON
09/06/12
A brilliant couple to work for: Angharad and Dusan's wedding had such a lovely atmosphere of warmth and hospitality and fun. Robert's catering was top notch (am a very harsh food critic) and all their friends and family had pulled together to help decorate the church and run the show. The church became the venue for the dinner and dancing later. And WHAT DANCING! The Balkan music immediately got people to shake their booty as it excited the airwaves of West London. Thank you both (and your fantastic families) for making me feel so much a part of the day. I was genuinely moved by words said throughout the proceedings and hope noone noticed me wiping the odd tear away….
ISABELLA'S BAPTISM
02/06/12
I was very impressed that my friends managed to secure a baptism in one of the beautiful chapels in Westminster Cathedral. How grand! Relaxed Isabella snoozed her way through the first part of the ceremony (lucky there'll be some photos in years to come?) and appeared very unfussed about having a shell-ful of water poured over her later on. The most brilliant venue (downstairs at The Orange Brewery on Pimlico Road) had been booked for everyone to have lunch and a celebratory tipple afterwards. All in all a very jolly and beautiful occasion. Lucky Isabella!!
WEDDING AT BOXLEY ABBEY
26/05/12
So, still in Kent, off three of us set from the beautiful spot in Cranbrook, to another very beautiful spot near Maidstone. A quintessentially English wedding with a large smattering of the cosmopolitan (the bride being half Brazilian). There was quite an array of cultures there actually. I was sitting next to an Italian and another half Brazilian (very honoured to be next to the bride's brother). I felt obliged to state that I had some Welsh in me so that I didn't seem too boring (not very exotic. And some might argue, quite unwise to have mentioned. I maintain that I love Wales and am proud of being a teensy bit Welsh). One thing I would like to mention about the wedding other than the phenomenal speeches, the glamorous bride, and the adoring and also glamorous groom, was that the food was SENSATIONAL. I think I genuinely was sitting on my own whilst pondering the greatness of the heart-shaped pudding, but I didn't actually notice. Unheard of!
KENT SUMMER'S EVENING
25/05/12
Kent: It was a very hot day (one of the few SO FAR this summer). It was a Friday. They had had sports day. These boys were pretty heroic all things considered. We took the bike and scooter to the local park and found a few spots to use as focal points. Although I think the cricketers practising nearby could have done without us roaring around the pavilion! I left them to a late tea having delayed them long enough and drove off to my next port of call which was to prepare for one of my greatest friend's wedding the next day. Conveniently in the same county!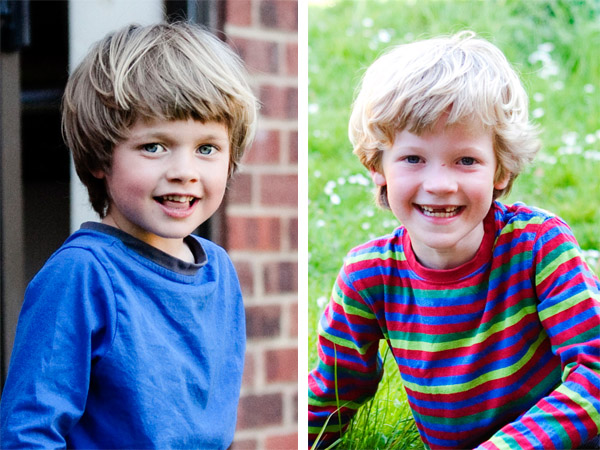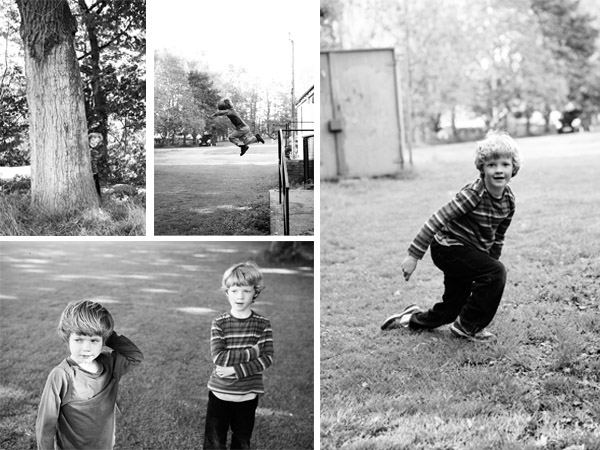 BRAZILIAN SUNDAY LUNCH
21/04/12
My friend is of Brazilian origin, and whilst she enthusiastically makes a mean caipirinha when the occasion calls for it, we were having a relatively sober lunch: babies were decorating most of the floor and needed to be avoided with deft, samba-like footwork. We all had a lovely catch-up, and my goddaughter (also my 'faithful assistant') proved that she is rather a demon on the scooter but perhaps not quite fearless enough for her parents' liking. I then stayed for bathtime with the lovely, smiley Isabella. I thought I was learning a new life skill of 'conversational' Portuguese by osmosis. However, when I questioned one or two words that I couldn't understand I realized that it was no more than 'baby talk'. I will not be translating Paradise Lost into Portuguese any time soon.
THE GREEN, GREEN GRASS OF HOME
14/04/12
Off to the Welsh valleys I went for a weekend. Primarily to meet number two of the family Wilton, whom I had not yet had the pleasure of meeting, but also to do a much overdue photography shoot of the two girls. The spot my friends live in is absolutely glorious. I felt imbued with the earthiness of nature what with a foal being born in the next door field the day before I arrived, and the cat purring at the window, and the sheep baa-ing in the fields surrounding the house. I took myself off for a wander in the sunshine up the hills and looked back towards the mountain opposite and soaked in the wondrous spring-time view. (I ignored the string of pylons. One can mentally photoshop it out – wow, photography and real life are becoming one and the same for me…).
RHAPSODY IN CHOCOLATE
08/04/12
Food has a tendency to affect adults and children differently. This I noticed on Easter day. I, for one, after a big meal, like nothing better than to sit a good few hours more with a good brew. Children, on the other hand, having sneaked a few more handfuls of chocolate in, are complete live wires. For Sunday lunch, my family and I were treated to a symphony of food and music by the Bowley ensemble and then I suggested a game of 'Pirates' to the children post lunch and post the chocolate squirreling. The result of which created chaos faster than you could say 'Walk the plank, you dastardly buccaneer, before I blow the man down with my best shanty ' or other such piratical terms….
AMELIA'S 21ST BIRTHDAY PARTY
03/04/12
The Shooting Gallery at the Haymarket Hotel by Trafalgar Square was the fabulous venue for Amelia's 21st birthday party. Marco whipped up some smashing 'Haymarket Cosmopolitan' cocktails for the reception in the comfortable but cool sitting room area before everyone moved through to the beautifully decorated Shooting Gallery. Dan was brought in unexpectedly to surprise everyone with his magic tricks, and as you can tell from some of the pictures, he managed to astonish and delight. The staff at the Hotel were really fantastic and accommodating and it has been a pleasure to meet the Robinson family – thank you so much for asking me to take the photos!
COMPETITION WINNER!
02/04/12
Thank you to all of you who entered the competition to win the free shoot. My faithful assistant drew the name out of the basket yesterday. It did take a bit of bribery as I realised a two year old is not quite as well trained as Debbie McGee. It took tea, cartoons on the iphone, a chocolate smartie chicken and reverse psychology. An hour later we had a winner!
WIN A FREE SHOOT
12/03/12
I am very excited to have at last pressed the 'live' button on my blog so that I can keep illustrating stories of families and any relevant or significant events or observations. I hope that it will enthuse others with the joy of the craft. I will also pass on a few tips here and there, so keep reading!
In the meantime I want to offer anyone the chance to win a free shoot. All you need to do is to put your email details into the link below. This will mean that you are on my marketing list but there will ALWAYS be the opportunity to opt out, so please do if you don't want to hear from me after entering the draw. However, I will only send out emails with offers or suggestions on, so if you would like me to keep in touch, hang on in there. You can opt out ANY TIME. There will also always be the option to sign up on my website should you change your mind later.
So sign up by the 30th March 2012 in the form below. I will then draw a name out of a hat and one person will win a free shoot and a free 7x5 inch print of their choice. The shoot would need to be used by the end of June 2012. Any other products can be ordered separately and at the prices indicated on the website.